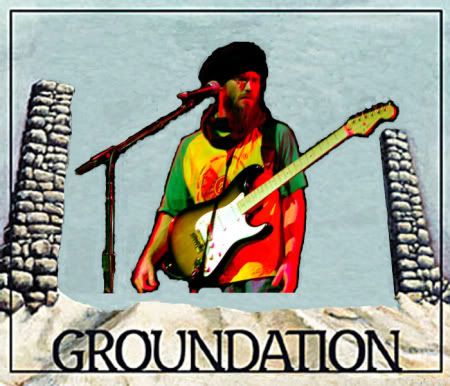 Groundation visitará el Perú. Llega a Lima y tocará en la disco Peñascal de San Bartolo.
Undivided
, el tema que ás me gusta de Groundation, junto a The Congos y
Don Carlos
.
Son ellos quiénes los brindan el Roots más sabroso que acude al Jazz para juntos transportarnos por un túnel Dub de meditación y sensaciones.
Y valdrá mucho detenerse en las letras porque son de profundo contenido histórico y bíblico. Es igual de rica la apreciación libre dde los rasgueados acordes, resonante percusión y la poderosa voz.
Silver Tongue ShowJah Jah KnowHebronWhat Could Have Been
, video clip.
Así se recibe a Groundation
Otros tremendos temas son Congres Man, Feel Jah's Dub, We Free Again, Weak Heart, Babylon Rule Dem, Praising, Music is the Most High, We Na Forget (Rome), Wanna Know, Head Strong, Something More, Smile, Weeping Pirates, Don's Intro, Picture On The Wall, Nyabinghi Order, If I.
Las entradas en
Tu Entrada
.
Apúntate en el
Evento en Facebook
Los Buenos Enlaces
Website Oficial de Groundation
Groundation en Wikipedia
Groundation en MySpace
Groundation en Last.fm
Grondation en MusicBrainz
Groundation en Discogs
Groundation en Deezer
= = = = = = = = = = = = = = = = = = = = = = = = = = = = = =
Te invito a la
red de amigos de este blog
en facebook.
= = = = = = = = = = = = = = = = = = = = = = = = = = = = = =
PeruBlogs Tag:
Groundation
Lima
San Bartolo
Penascal
Reggae
Concierto
BlogsPeru Tag: [
Groundation
] [
Lima
] [
San Bartolo
] [
Penascal
] [
Reggae
] [
Concierto
]